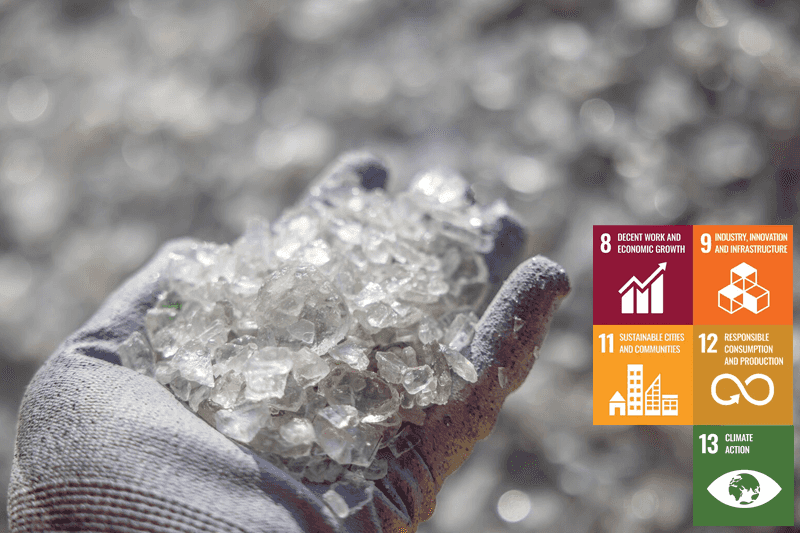 Circularity
Material solutions such as cullet (recycled glass) help our customers to save energy, whilst cutting landfill waste and reducing society's dependence on primary raw materials.
• increase percentage of company revenue in circular business (glass recycling, filter sand, foundry sand, MDF etc.) to at least 20% by 2030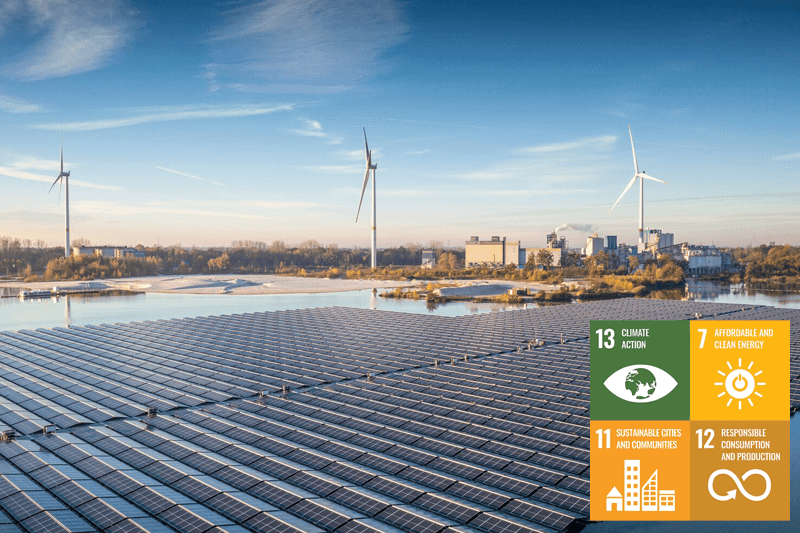 Climate Change & Carbon Emissions
In line with best practices promoted by the Science Based Targets initiative (SBTi) we are supporting the world's transition to a zero-carbon economy by substantially reducing emissions generated by our own operations whilst partnering with our customers to help them do the same.
We identified abatement levers and will invest an additional €90m in capex from 2021 to 2030.
• reduce scope 1 and 2 GHG emissions 5% year-on-year per Euro (ex-works) revenue, equivalent to a 22.5% absolute reduction, by 2030 from a 2021 base year
• 69% of our suppliers and customers by emissions (covering 37% of upstream transportation and distribution emissions and 85% of processing of sold products emissions) will have science-based targets by 2026
• reduce total energy consumption in our operations to combat climate change and reach scope 1 & 2 targets, and will report yearly energy use.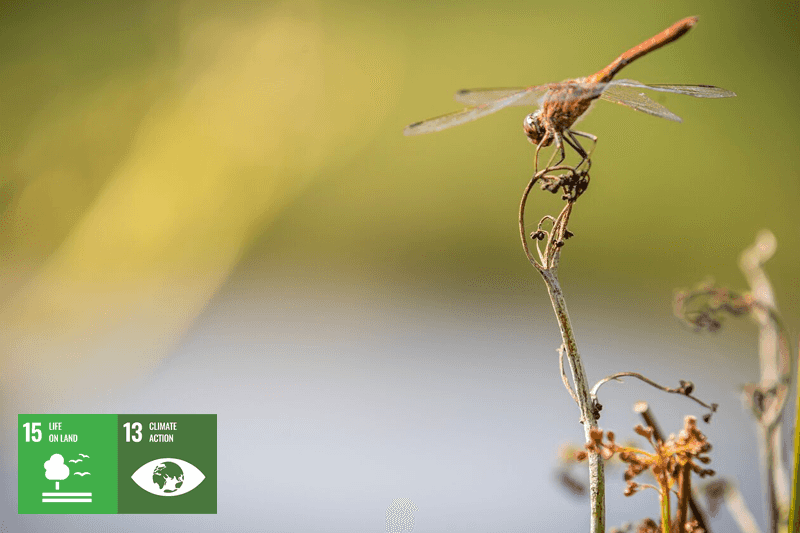 Closure Planning & Biodiversity
By carefully planning quarry restoration schemes before mining even begins, we create vital new habitats for wildlife, important agricultural land, and valuable green spaces and recreational facilities for local communities.
When managed properly, both active and restored quarries provide unique havens for a diverse range of flora and fauna, thereby contributing to healthy ecosystems. We ensure that our activities support biodiversity and always leave a positive legacy.
• decrease percentage of disturbed land of the total managed land; establish baseline by the end of 2022 and determine target
• 100% of sites with a direct or indirect impact on biodiversity and ecosystems have a biodiversity management plan in place
• restore active quarries and mines with added value for biodiversity and ecosystems; establish the current status by the end of 2024 and measure going forward
Our key priorities
The other 2 priorities associated with the updated sustainability model: caring for our people and engaging with society.