The applications for this year's graduate programme have now closed.

The Sibelco Graduate Programme allows you to get to know our business and the minerals industry through an immersive 16-month scheme.
Recently graduated and seeking a challenge?
If you've just finished your studies in engineering, science, international business, mathematics or technology and you're looking for a challenging first job opportunity – you're in the right place.
Our Graduate Programme allows you to kickstart and shape a rewarding career at Sibelco. You will be trained on the job and get chance to explore different business areas (commercial, operations and/or engineering) through two separate assignments across the company over a 16-month programme.
The two assignments will put you right at the heart of Sibelco, working on challenging projects which focus on continuous improvement and growth. During the programme, you will discover which areas of business inspire you and have opportunities to steer your progress in line with your longer-term career ambitions. Best of all, you'll get paid to learn, grow and work.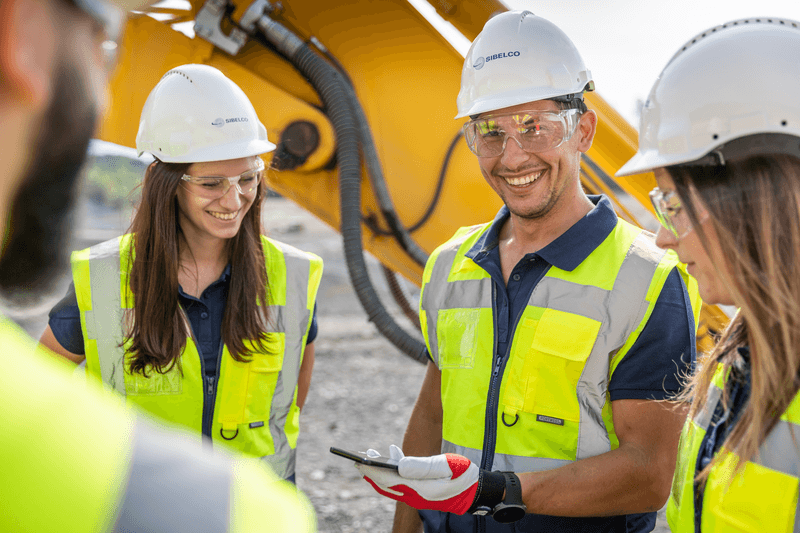 What can you expect from the Programme?
In just 16 months you will:
gain international experience and work with multi-cultural teams
hold a variety of positions
be coached by a mentor to boost personal growth & career development
follow a live global onboarding and training programme
develop a deep understanding of our business and culture
We are officially opening 10 places globally on our next Graduate Programme which starts in September 2023.
So if you are fluent in English and one or more of the following languages: Dutch, French, Italian, Spanish, Portuguese, Norwegian, German, Turkish, or Chinese, and you have completed a Bachelor's, Master's, or Ph.D. degree within the last two years, we would like to hear from you.
We are not looking for any specific degrees, but a science, technology, engineering or mathematics background is highly regarded.
Our application process involves the following stages:
1. Application online


Applications for the 2023-24 Programme close by February 2023. Take your time to create a well-presented, relevant and clear resume with cover letter. Tell us exactly why you want to work at Sibelco.
2. Online psychometric assessment & Video interview


The next stage is an online psychometric assessment, followed by a video interview with the selected candidates.
3. Round-table selection


We'll let you know the status of your application within 2-3 weeks. If chosen, you will be invited to one of our in-person roundtable selection events which are held at several locations. Please note that you may be required to travel for this.
4. Offer


A few days after the selection event, we'll let you know whether you have been chosen to receive a job offer. The start date for the Programme is not flexible and you will be expected to join us in September 2023.
Ready to start shaping your future?  
Applications for the 2024-25 Programme will start in November 2023. Stay tuned!