Sustainability is one of Sibelco's key priorities. It's no secret that our Italian colleagues have discovered creative ways to positively impact the environment of Sibelco sites. We already introduced you to the efforts of our local teams to produce
Virtus olive oil
, and are now proud to present a new Sibelco product: Virtus honey.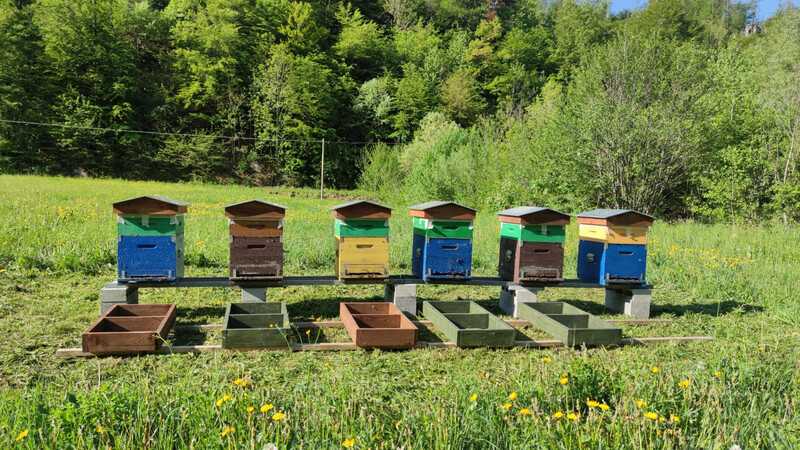 The Virtus honey project started in 2021, with the installation of multiple beehives on the site. The purpose of introducing bees in the environment of our Robilante was not solely to produce honey, but also to organise an environmental biomonitoring project in collaboration with Apicoltura Beeo. This organisation gathers knowledge to ensure the natural survival of bees. They teamed up with our Sustainability team, who were interested in the effect of the site's environment on the bees' health and the quality of the honey.
The purpose of biomonitoring research is to detect environmental contamination, by observing living animals – bees in this case. If a certain area is polluted, this could be seen in the mortality rate in the beehive and the quality of the produced honey. Our Sustainability team wanted to have confirmation that the impact of our production process in Robilante on biodiversity is as limited as possible, and the team was keen to discover the outcome of the research.
We started to see the first promising results after only a few months. In 2021, our first batch of Virtus honey was canned, after a profound analysis. The researchers discovered that there was no presence of any dangerous materials in the honey – our honey was even considered as very high quality, taking into account multiple parameters. Our Sibelco bees performed as expected and were considered healthy. The team is looking forward to continuing the project and building on a healthy relationship between our site and the environment.