Today is World Water Day, an annual event which celebrates the world's most precious natural resource and raises awareness about the 2 billion people living without access to safe water.  
As the challenge of providing water for a growing global population intensifies, it becomes even more important to maximise the effectiveness of water treatment systems, a vital part of which is high-quality filtration media. 
Sibelco offers a range of environmentally-friendly materials for the treatment of water, working with customers worldwide in the municipal and industrial sectors. Our products are used to treat wastewater and drinking water, to remove salt from seawater, and to ensure clean water for leisure.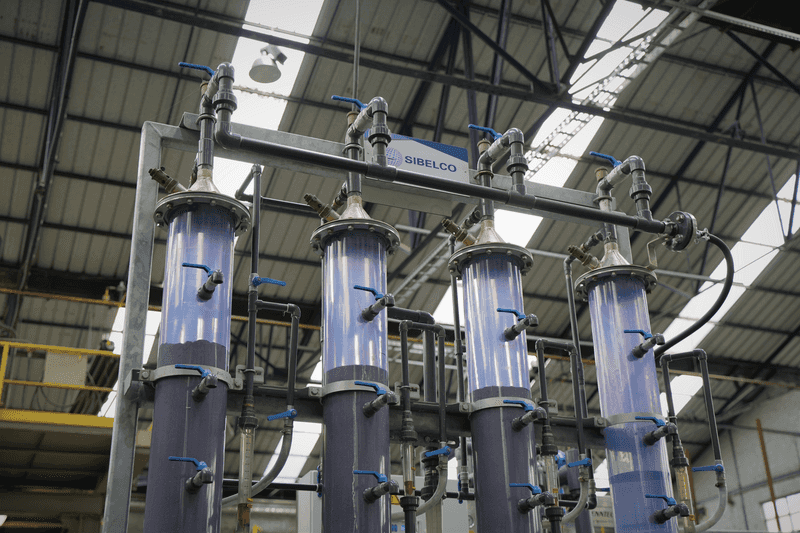 Pilot project with Aurubis
As well as specialist sands and gravels, Sibelco's range of filtration media includes BLUEGUARD®, a patented mineral-based granular material that efficiently removes heavy metals and other pollutants from water. BLUEGUARD® is currently being used in a pilot project with Aurubis, a leading global provider of non-ferrous metals and one of the largest copper recyclers worldwide.  
Aurubis' site in Beerse (Belgium) uses considerable volumes of groundwater (the main theme of this year's World Water Day). Sustainable use of water is a priority for Aurubis – the company has already reduced the percentage of groundwater used at the Beerse plant from 67% in 2018 to 30% in 2020 and 2021 thanks to its ultrafiltration installation. To further reduce reliance on groundwater, Aurubis recently installed a pilot plant to test Blueguard's ability to remove heavy metals from wastewater.  
Results from initial trials with BLUEGUARD
®
are positive and we are now working with Aurubis to scale-up the project, ultimately enabling the recycling and reuse of more wastewater to further reduce use of groundwater.  
"
Sibelco contributed to this activity by providing not only BLUEGUARD® as a mineral-based material but turn-key testing system called PROBLU®. Sibelco has different modifications of PROBLU® pilot systems to enable customer trials with BLUEGUARD®
" – commented Konstantin Sobolev, Sibelco's business Incubators lead.   
Sibelco is committed to developing innovative solutions that help to protect global water resources. BLUEGUARD® is our winning solution for heavy metals contamination in industrial wastewater and we are delighted with the results it is delivering for Aurubis.
Arslan Ahmad
Sibelco Director Technology & Innovation
A key aim of World Water Day is to support the achievement of United Nations Sustainable Development Goal (SDG) 6: water and sanitation for all by 2030. As well as water filtration, Sibelco supports this goal though the supply of premium-quality clays and other minerals to the global sanitaryware industry.  
Good water management at our own sites is also a top priority. Every Sibelco site is expected to proactively manage any impact of mining activities on local water sources. Our target is to have 50% of sites applying BATNEEC* principles on water usage by the end of 2025. 
Water management forms part of our overall sustainability strategy. To find out more visit:
*
* BATNEEC: best available technology not entailing excessive costs e.g. closed water system, maximum water reuse and minimal volume of water in the process