Mining is in the DNA of Spruce Pine, North Carolina, where minerals have been extracted for centuries, back since the days when Native Americans dug deep tunnels in the mountainside to pull mica from the ground.
As well as being a rich source of mica, kaolin and feldspar, the region boasts largescale reserves of high purity quartz (HPQ) - a mineral that has played an important part in Sibelco's growth.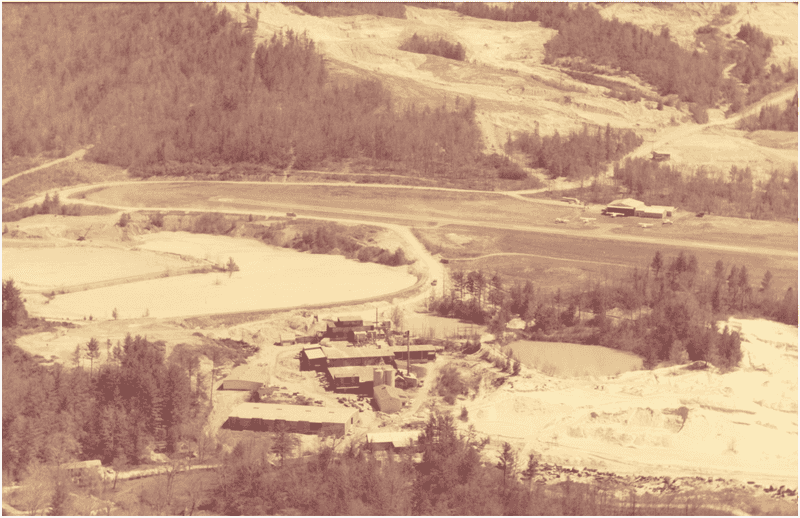 Spruce Pine
Sibelco's move into Spruce Pine came in the 1970s through the acquisition and integration of Unimin, North America's largest silica sand producer. Since then, continued investment in new extraction and processing technologies has secured our Spruce Pine operation its place as the world's leading provider of HPQ.
Mined from two uniquely pure ore bodies, Sibelco IOTA® HPQ  is used to make fused quartz, a material with unparalleled optical, mechanical and thermal properties that make it indispensable in the manufacture of high-tech products such as semiconductors, solar photovoltaic cells, optical fibre and quartz lighting. Today, almost all IOTA® products are exported thousands of miles from North Carolina to Asia's specialist electronics and solar PV markets.
Geologists calculate that the Spruce Pine mining district was created about 380 million years ago when Africa collided with North America. The coming together of the two land masses caused intense friction and heat miles below the earth's surface, creating rich mineral-forming liquid that cooled and crystallised over time. The purity of Spruce Pine's quartz is thanks to a lack of water where all the friction occurred, preventing the introduction of multiple impurities. 
Spruce Pine's minerals were first used for electronics when Thomas Edison needed to insulate wiring on one of his many inventions back in 1879, just a few years after Sibelco was founded. And as we celebrate our 150
th
anniversary, it's good to know that Sibelco HPQ continues to help create innovative high-tech products that advance the lives of people around the world.