The AG Antwerp 10 Miles event attracted over 30,000 runners on a sunny spring day in the famous porty city. Participants of all ages tackled either the 1.8 km kids run, the 6.8 km short run or the main 10-mile race through the heart of Antwerp.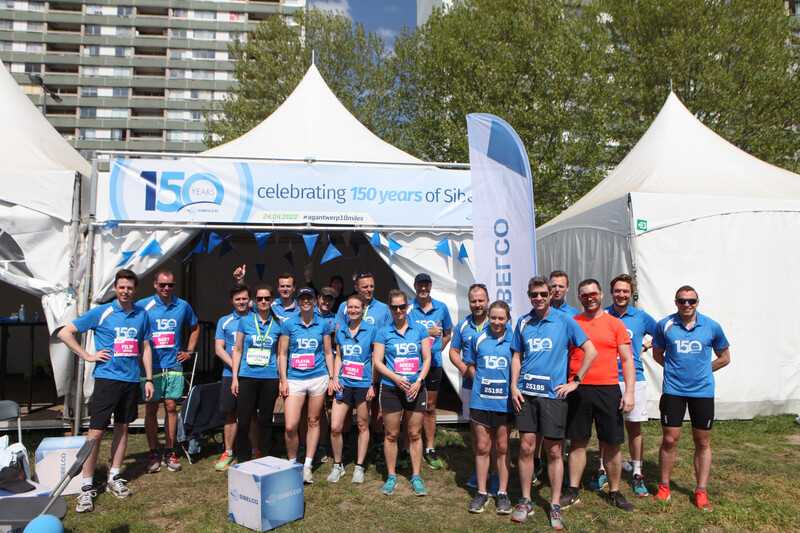 Our team
The Sibelco team, which included CEO Hilmar Rode, was made up of colleagues from sites and offices across Belgium. They were joined by families and friends, some of whom took part in the running whilst others cheered the team on.
Our colleagues' efforts raised over €3,500 for Natuurpunt, a volunteer-run organisation that protects vulnerable nature reserves across the Flanders region of Belgium. Natuurpunt has partnered with Sibelco on multiple restoration projects in support of our sustainability vision and targets.
After the run, the team celebrated a fantastic performance and Sibelco's 150th anniversary with some well-deserved food and drinks!