Located just a few miles from the Atlantic coast in the South region of Brazil, our Jaguaruna operation sits alongside natural and residential areas of land. To manage this proximity, our local team take a proactive approach in developing positive relationships with wildlife and people.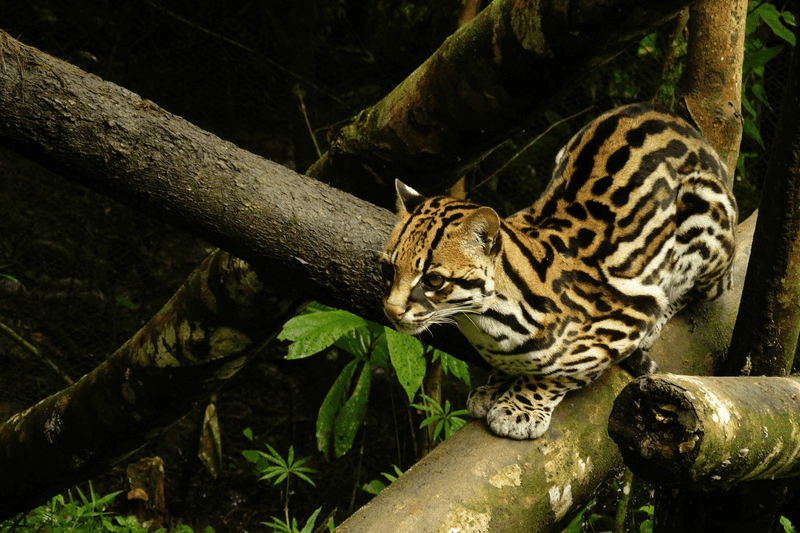 Thanks to a range of initiatives, Jaguaruna has been certified by the Wildlife Habitat Council (WHC) - the only voluntary sustainability standard designed for broad-based biodiversity enhancement and conservation education activities on corporate landholdings.

A total of 30% of the operation's mining area is preserved for nature, creating valuable habitats for many species of wildlife. This includes bats, bees and the endangered margay, a small wild cat native to Central and South America.
A full restoration plan for Jaguaruna has already been prepared using our Ecosystem Services Calculator, a tool that helps us to make decisions that will deliver the best possible outcomes for nature. The plan includes a combination of forested areas, open spaces and lakes which will benefit both wildlife and people.
To reduce energy consumption, Jaguaruna's dryer was recently switched from gas to biomass, with all wood sustainably sourced from certified sources, including our own eucalyptus plantations. The switch to biomass will save around 3,000 tonnes of carbon emissions per year.
From a community perspective, our team actively support local archaeology groups and students wishing to explore several sambaqui (the Brazilian term for shell mounds) that have been found within the quarry. To minimize dust from vehicle movements on the road leading to the quarry, an innovative sprinkler system has been installed which can be controlled by local residents.